Hi! I setup an account, and connected my android phone to the Line-Us-Setup network, the LED is solid red… unfortunately that's about as far as I can get. I'm stuck on this screen: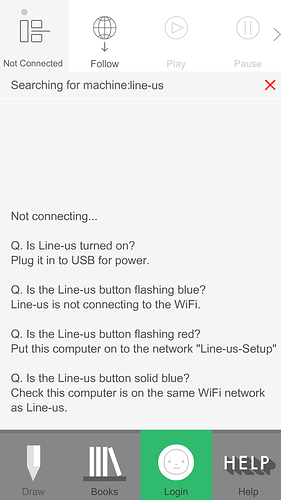 The other device I have is a Linux laptop and I haven't found any guides to use the Line-us with Linux, am I missing something?
I have tried a factory reset and mutliple power sources; a USB power connector and various USB ports on the Laptop, which did not make any difference.
Any help is very appreciated, thanks!