Hello, I've been trying to use the Inkscape plugin to use SVG files with line-us, but I can't seem to get it to work.
This is what I see: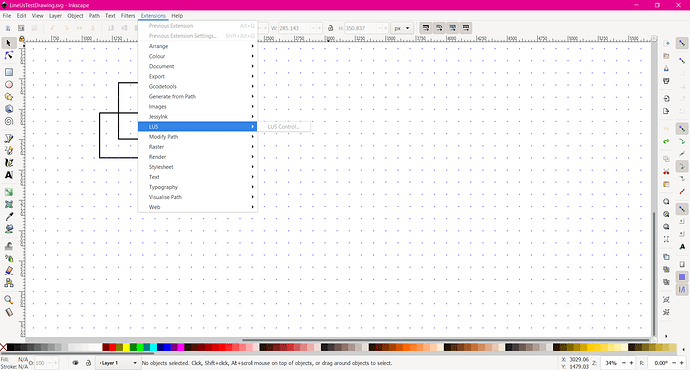 The "LUS Control" feature is grayed-out, and I can't work out how to use it.
I am in Inkscape 1.0 on Windows 10.
Is this a bug or am I doing something wrong?