We're launching the Line-us Advent Calendar today. Here's a peek at the first drawing, with a little hand colouring to make it even more festive!
If you're running the latest firmware on your Line-us and haven't changed the folder you're following (more later on what to do if you have) you'll get the new drawing automatically. Every morning at 7am London time the light on your Line-us will start to flash - just press the button to draw the advent drawing.
If you've missed a drawing click on 'Published' in the stream page (click the blue dot) and look for Advent Calendar. Each day's drawing will appear there in the evening so you can catch up.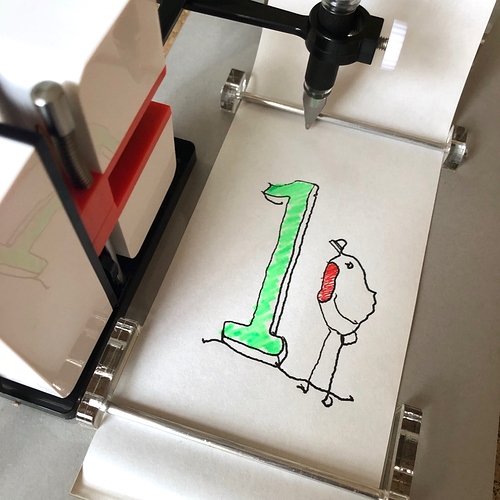 If you're not getting the advent drawing flick on 'Follow' in the app and make sure you've selected 'Daily Drawing'